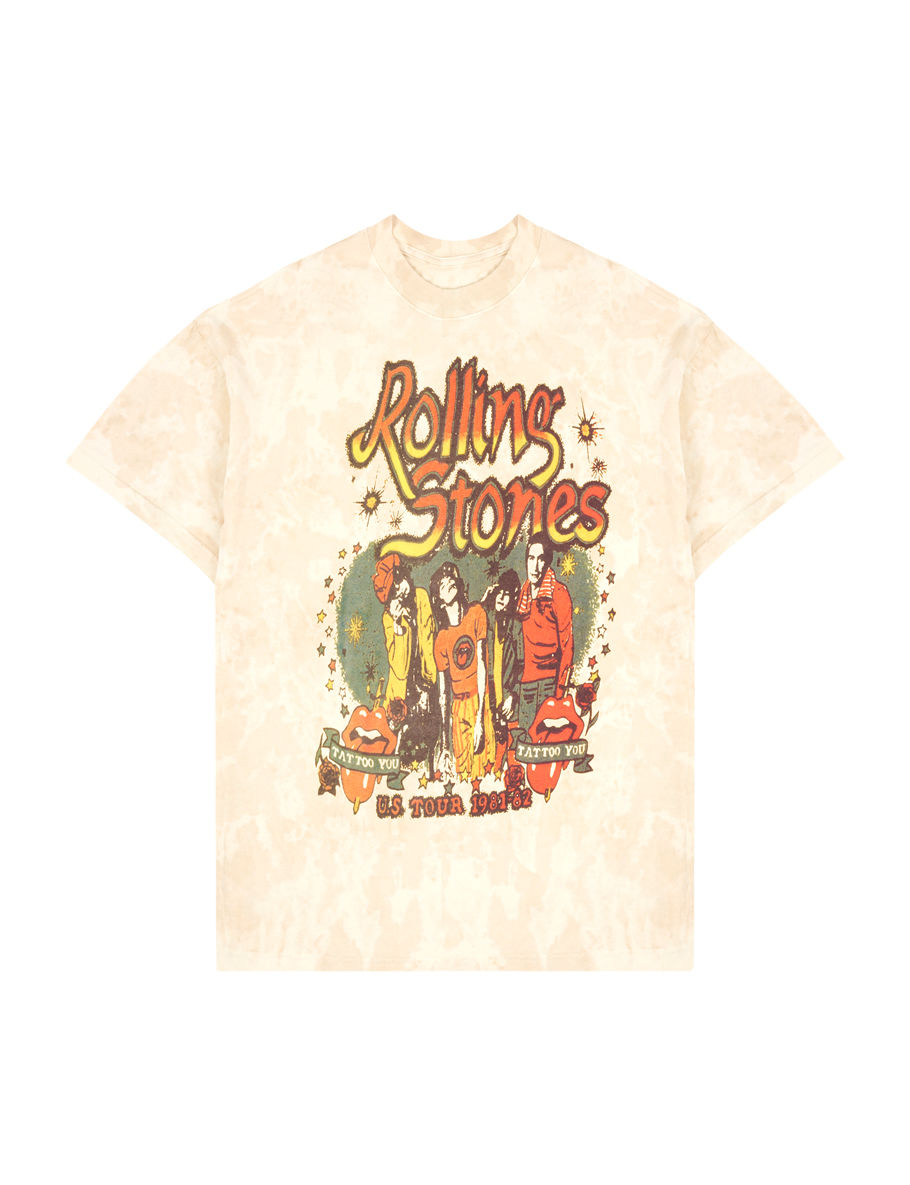 '81-'82 Tie Dye Tour T-Shirt
Part of the Spring / Summer '23 Collection, the '81-'82 Tie Dye Tour T-shirt features artwork inspired by the Tattoo You 1981-82 US Tour printed on the front of a soft tie dye t-shirt.
Details:
100% Cotton
Soft, vintage feel.
Please note due to the custom dye process, each unit will be slightly different in coloration.