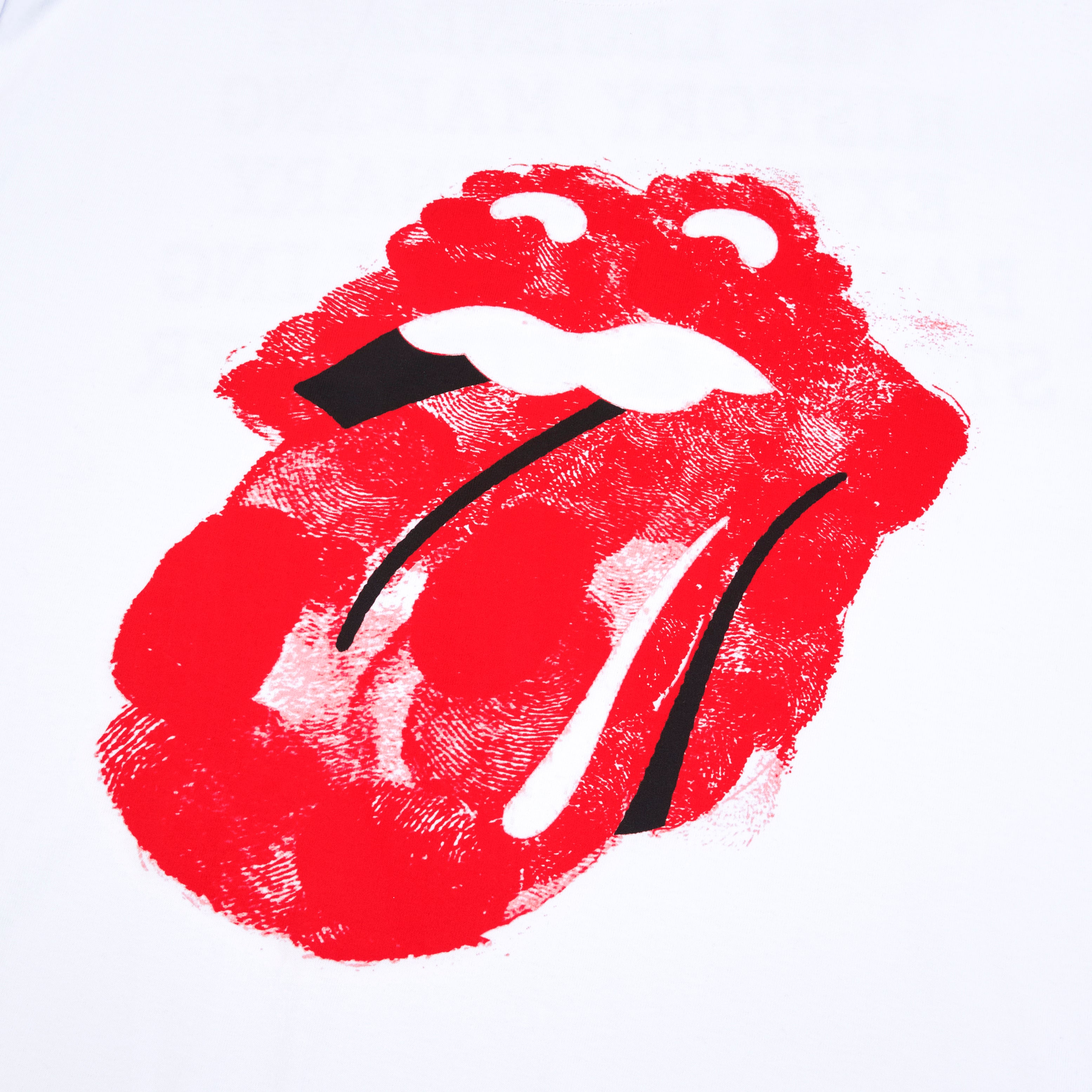 RS No. 9 x KidSuper Fingerprint Tongue T-Shirt
Part of the RS No. 9 x KidSuper Collection,
this white short sleeve t-shirt features the iconic tongue logo in the KidSuper fingerprint design on the front and "The Legendary History Making Extraordinary Band The Rolling Stones and KidSuper" on the back. 
"The iconic logo, which I designed using fingerprint artwork, represents the spirit of rock 'n' roll, and how many people have been touched by the band's music over their incredible 60-year history. It was important to me through the creative process, that we fused this spirit and celebration with the KidSuper energy and reflected this in the designs."