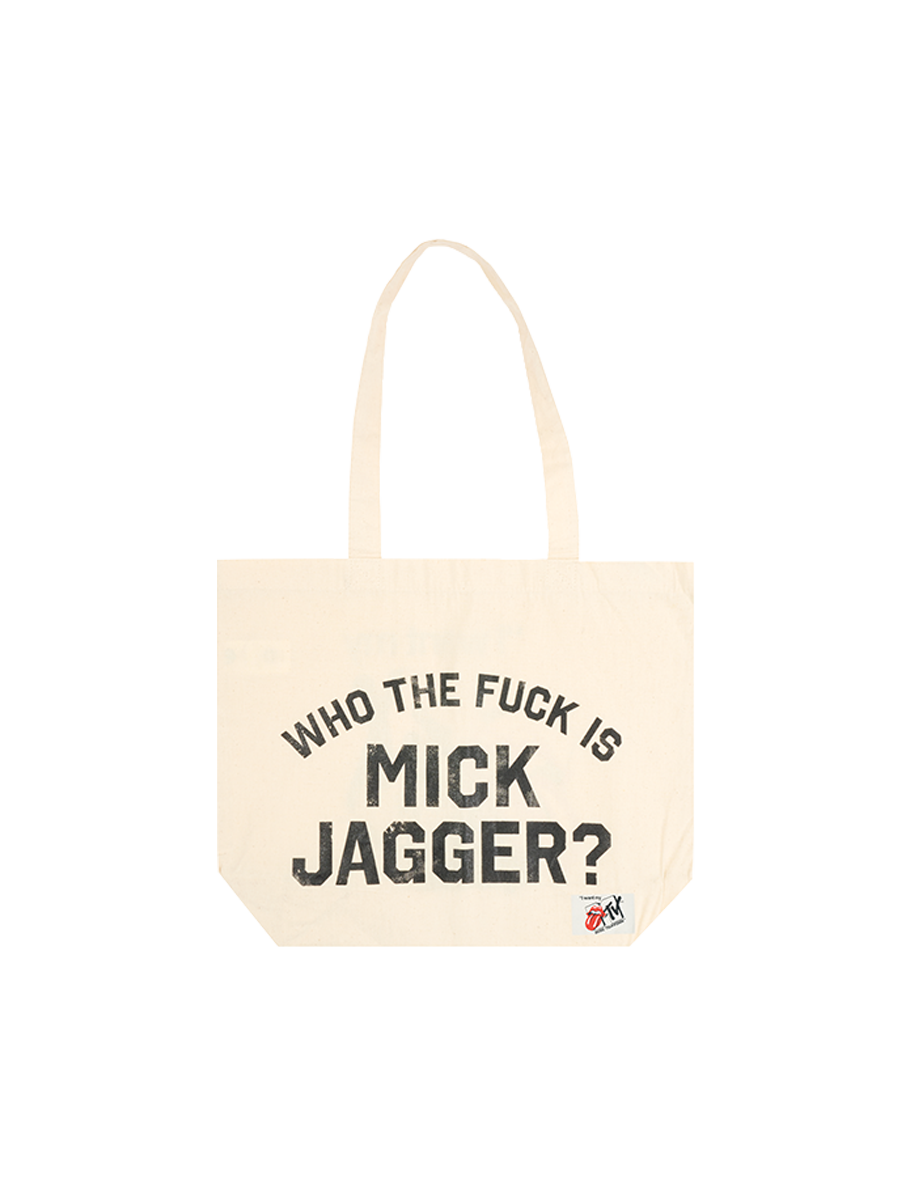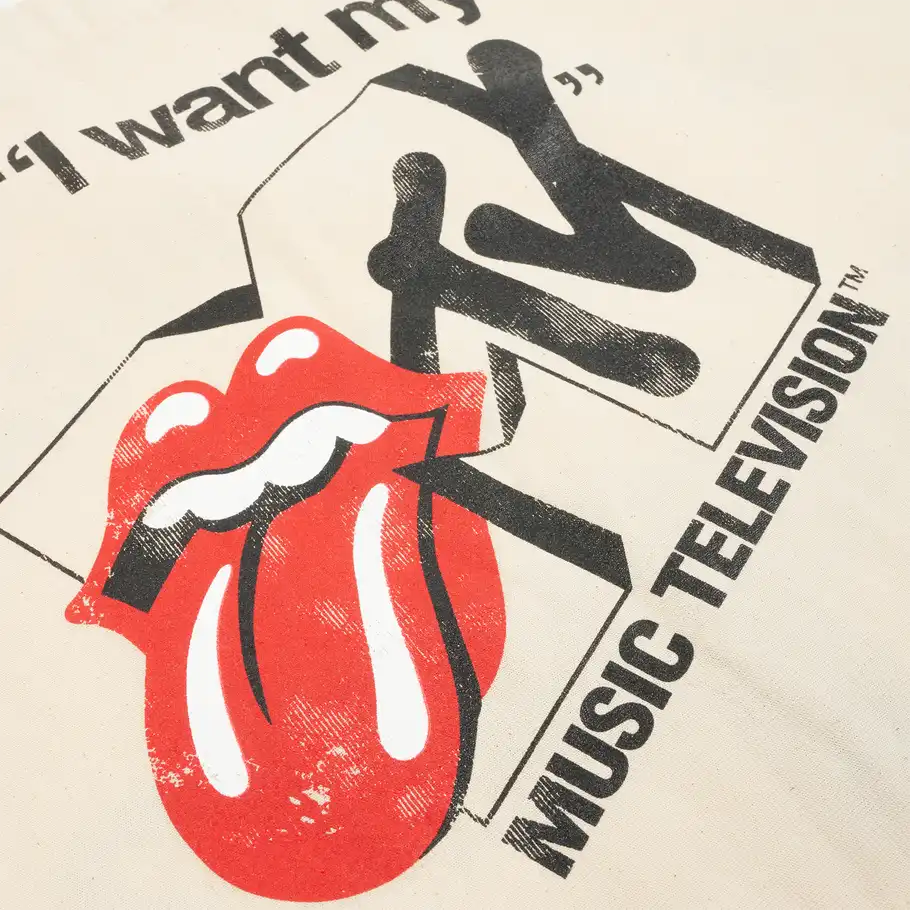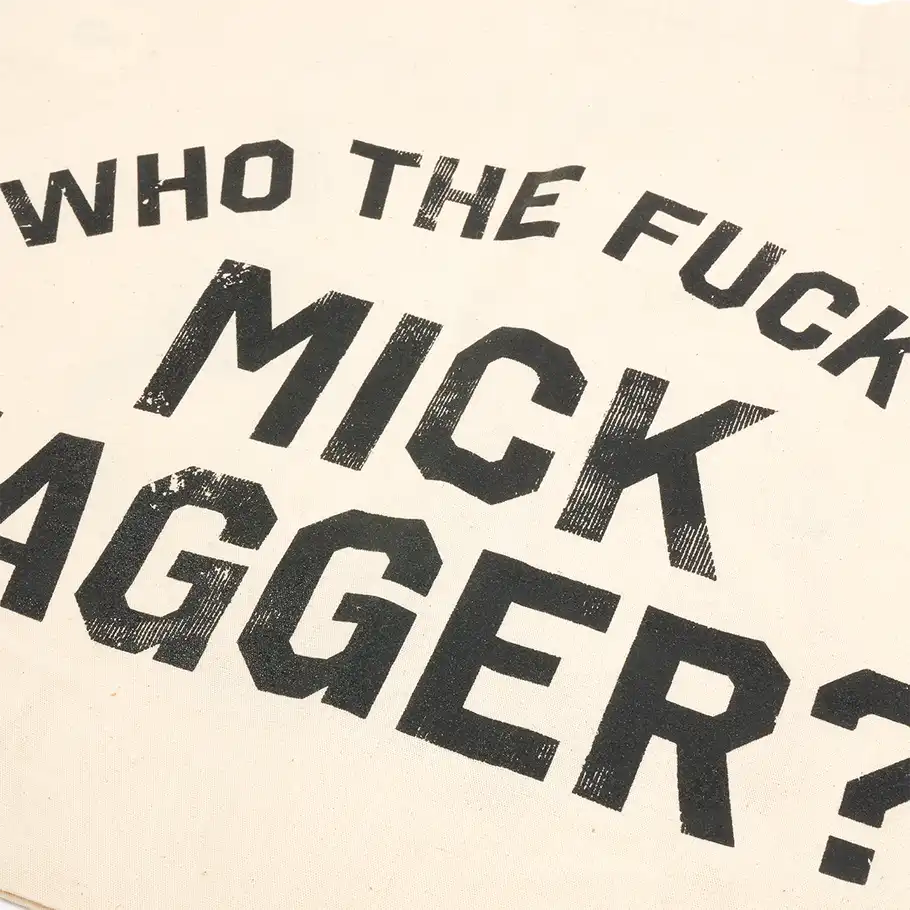 Rolling Stones x MTV Who The F Is Mick Jagger? Tote
Celebrate the Rolling Stones and MTV's influence on shaping popular culture with this exclusive RS No.9 Carnaby collaboration.

Inspired by the shirt worn by Keith Richards during the Stones' American tour in 1975, this natural colour tote features "Who the F*ck is Mick Jagger?" printed on one side with a custom RS No.9 Carnaby label sewn in the bottom corner. Distressed versions of the MTV and the Rolling Stones logos printed on the other side.
Details: 100% Organic Cotton